Never-ending beautiful weather days, lukewarm evenings and magical nights: At last he is back, the summer!
Thanks to cool Plussize-Fashion, we now get the maximum out of sundays and tropical nights and enjoy the good-mood season in looks that are both comfortable and stylish and keep us cool even at hot temperatures. Today, we present the most beautiful plussing looks for the summer, with which curvy women are perfectly dressed in every living situation-from beach to office.
Airy Summer Looks For Strong Women: Comfortable & Trendy
The summer is just wonderful-if we wear the right clothes! Even if the temperatures rise, we would like to feel good all round, but also look great. Especially for women with curves are airy summer outfits with high wearing comfort-and no less trend potential!-now the perfect choice.
Nothing should be tweaked or unpleasant.Breathable fabrics and slightly transparent fabrics ensure a comfortable wearing climate and airy, body-shaping cuts flatter the figure without applying.
These Summer Looks For Strong Women Are Now Trend
For leisure, light, relaxed cut dresses made of summery textiles such as cotton, linen or viscose are perfect. They flatter the silhouette and can be combined wonderfully versatile.
A patterned fabric pants combined with a top or a printed T-shirt is just as suitable for the walk to the supermarket as for the afternoon in the playground. With flat shoes like ballerinas, sandals or espadrilles and a casual bag, it becomes an uncomplicated everyday look.
Dresses are the perfect summer companions-especially for Plussize ladies, as they emphasize a feminine look, but they are wonderfully comfortable.
Whether short or long, one-color or cheerful patterned: summer dresses are available in countless color, cut, material and dessin variants.
A gown that emphasizes the waist with a narrow belt, casually wide hips and thighs, as well as softly flowing Maxikleider as figure flatterer.
Also shirt or shirt blouse dresses are a good choice in the summer-in that woman is attracted in no time, whether in the spare time or in the job.
A long blouse, a chic top or an airy shirt, worn to a narrow trousers or a body-toned skirt, are a serious but summery business look.
High shoes stretch the silhouette, but on hot days they can become uncomfortable due to the heat-induced swelling of the feet. Our tip for hot days: In addition to the "official" pumps or sandals with heel also pack a few flat shoes and slip into the high shoes just before the important date, the presentation or the businesslunch.
Incredibly versatile and suitable for almost every living situation: Summery denim looks! Whether as casual shorts in combination with a playful top or as a stretchy "leg-legged" variant of the blue classic: jeans make the perfect summer look for strong women!
For a particularly favorable emphasis on female curves, the front part of the trousers or skirt is "tucken", which conjures up more waist. If you roll up the trouser legs during long trousers, it emphasizes the ankles, the narrowest part of the leg – with a pair of high shoes and woman's two kilos lighter!
Another tip from the slimming trick box: instead of sack-like jeans rather to narrow cuts and instead play on the shell with length and volume.
On special occasions, Plussize wearers in summer can play their feminine preferences most beautifully in elegant dresses! Whether monochrome and figurbetont or in trendy Oversize-cut and with modern graphic pattern: Dresses are probably the most feminine way to celebrate the summer!
Strong upper arms, a little tummy or wide hips?Small "Problemzönchen" can be hidden by clever cuts, winding effects, ruffles or also by the play with transparency sent.
Particularly trendy are still lace dresses, which are very elegant and through the perforated fabric structure nevertheless nice summer vacation.Silk wraps the body luxuriously like a "touch of nothing" and thanks to the elastane portion sit figurbetoned dresses particularly sexy. Our tip for underwear: Comfortable shapewear provides a perfect silhouette, which does not look unattractive and gives a great, "solid" body feeling.
On the beach, on the lake or in the open-air swimming pool, Plussize ladies will seduce more than ever with their femininity this summer: free-float curves in the latest swimwear, thanks to flattering cuts, are particularly sexy.
While sporty high-cut suits stretch the figure, wide straps, sophisticated ruffles, reinforced parts, and shaping cups in the right places. Cut-outs or unusual, asymmetrical carrier solutions also make more fabric-rich swimwear variants look extremely sexy.
Still a hit at and in the water: bikinis and bathing suits in feminine retro-cuts with cut-leg and high waist. A tankini, a combination of bikini tops and top-like top that covers the belly, is the perfect alternative to the classic swimsuit.
And for the visit to the beach bar, we throw an airy tunic, a kaftan or an exotic kimono, which thanks to airy transparency and beautiful patterns are actually too bad to wear "only" by the sea!Why not enjoy a summer breakfast on the balcony, the terrace or the garden in such a touch of nothing?
Let the sun shine: With these plushy summer looks for strong women, the summer can not be hot enough!
Gallery
Nicole Scherzinger. | Her Name Is Nicole
Source: www.pinterest.com
Asymmetrical Hairstyles
Source: www.pinterest.com
Biblical Meat: European Stench / Molly Ring –Worm and the …
Source: biblicalmeat.blogspot.tw
dolly parton had a cool announcement yesterday morning she is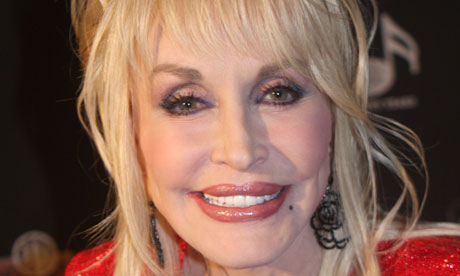 Source: wincountry.com
5 Exotic Places You Should Take a Cruise to This Year
Source: www.yahoo.com
Zoe's Friends Animal Rescue
Source: www.zoesfriendsanimalrescue.com.p8.hostingprod.com
Zoe's Friends Animal Rescue
Source: zoesfriendsanimalrescue.com
Zoe's Friends Animal Rescue
Source: zoesfriendsanimalrescue.com
Zoe's Friends Animal Rescue
Source: zoesfriendsanimalrescue.com
SUNSHINE
Source: www.zoesrescue.org
Top 'o the day to you!
Source: zoesfriendsanimalrescue.com
South Haven Tribune
Source: www.southhaventribune.net
Zoe's Friends Animal Rescue
Source: zoesfriendsanimalrescue.com
Nicole Scherzinger. | Her Name Is Nicole
Source: www.pinterest.com
Asymmetrical Hairstyles
Source: www.pinterest.com
Biblical Meat: European Stench / Molly Ring –Worm and the …
Source: biblicalmeat.blogspot.tw
dolly parton had a cool announcement yesterday morning she is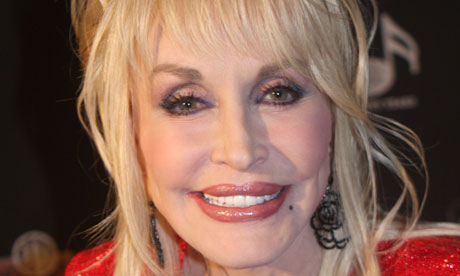 Source: wincountry.com
5 Exotic Places You Should Take a Cruise to This Year
Source: www.yahoo.com
Zoe's Friends Animal Rescue
Source: www.zoesfriendsanimalrescue.com.p8.hostingprod.com
Zoe's Friends Animal Rescue
Source: zoesfriendsanimalrescue.com